THE FIRST DEMO ASSESSMENT DAY EVENT OF BANKING INDUSTRY HAS BEEN HELD AT TECHCOMBANK
On the last May 19th and 26th, the Demo Assessment Day event was respectively organized at the Northern and Southern Headquarters of Techcombank. This is the first banking event to be held by Techcombank in cooperation with the Organizing Committee of Talent Generation 2018 competition, with the aim of bringing new experiences to students about Assessment Center - a familiar round in the recruiting process of multinational corporations as well as many attractive career opportunities at Techcombank.
The first Demo Assessment Day event of banking industry has been held at Techcombank
Similar to an actual Talents Assessment round, more than 100 students from both Southern and Northern provinces would have to overcome the challenges of the "Business Case Awards" activity in groups and would be directly observed and evaluated from the Assessors – the evaluators were Techcombank 's Branch Directors / Heads of Department. The case studies mentioned in the program were the actual and ongoing issues at banks, including Techcombank, so that students would have a chance to put themselves in positions of the managers to carry out the most effective solutions.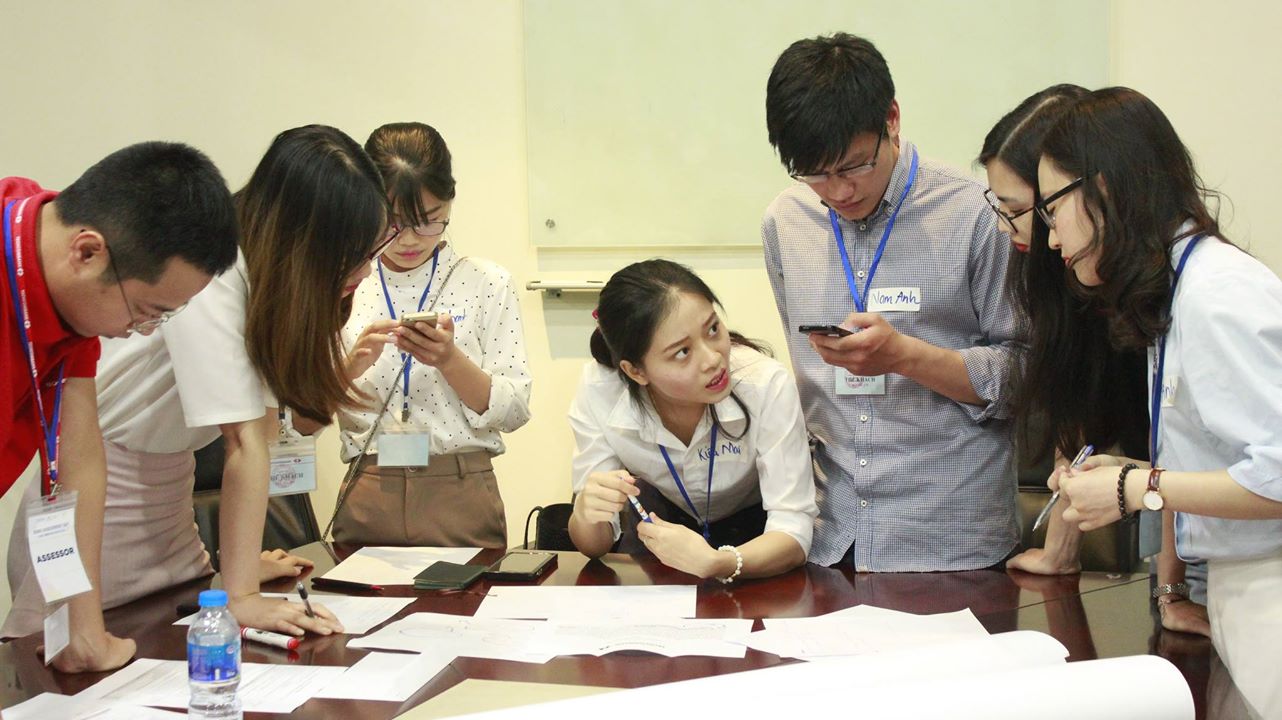 The candidates were discussing enthusiastically about the topic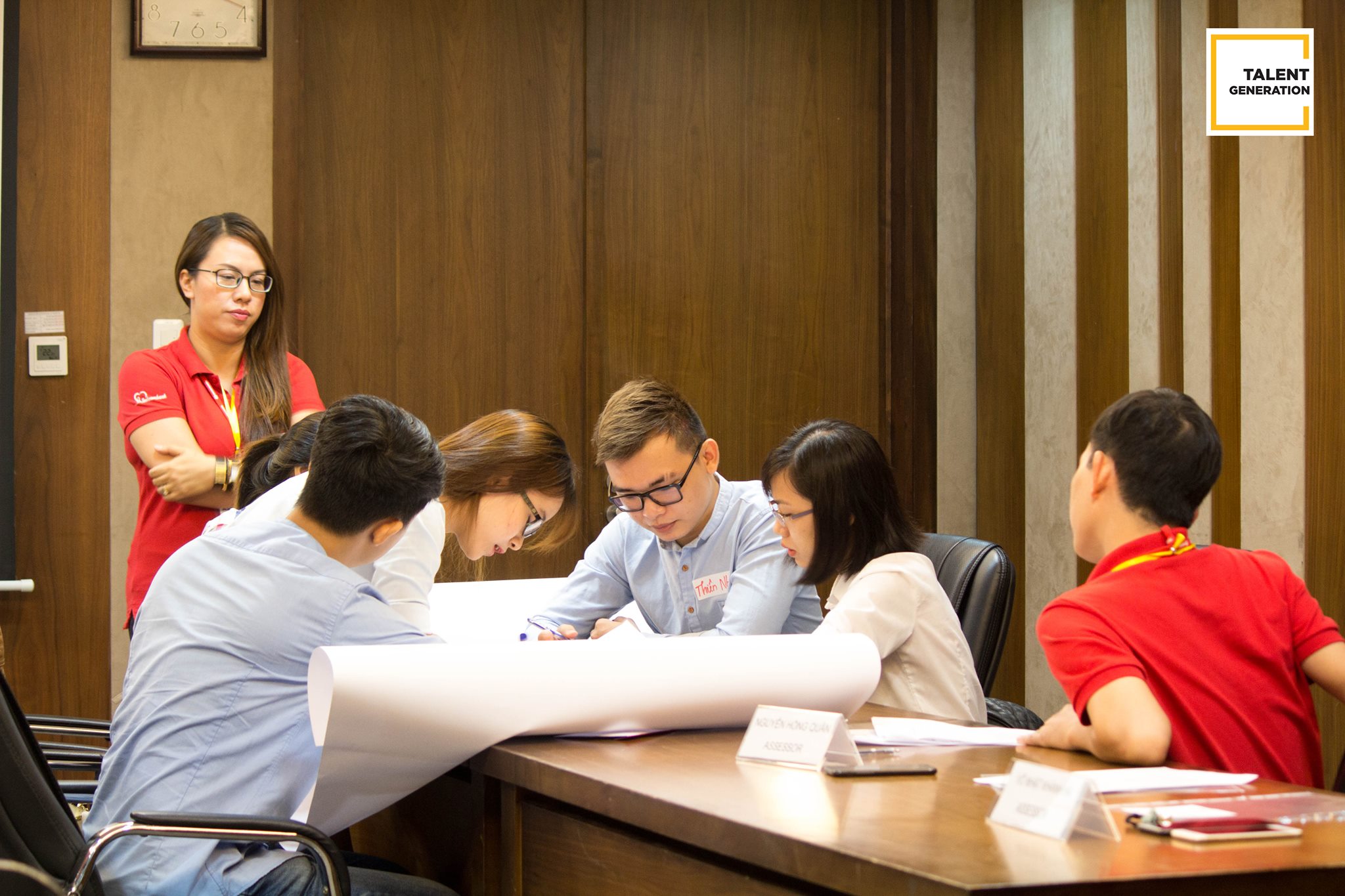 The Assessors (in Red Shirts) would directly observe and evaluate each candidate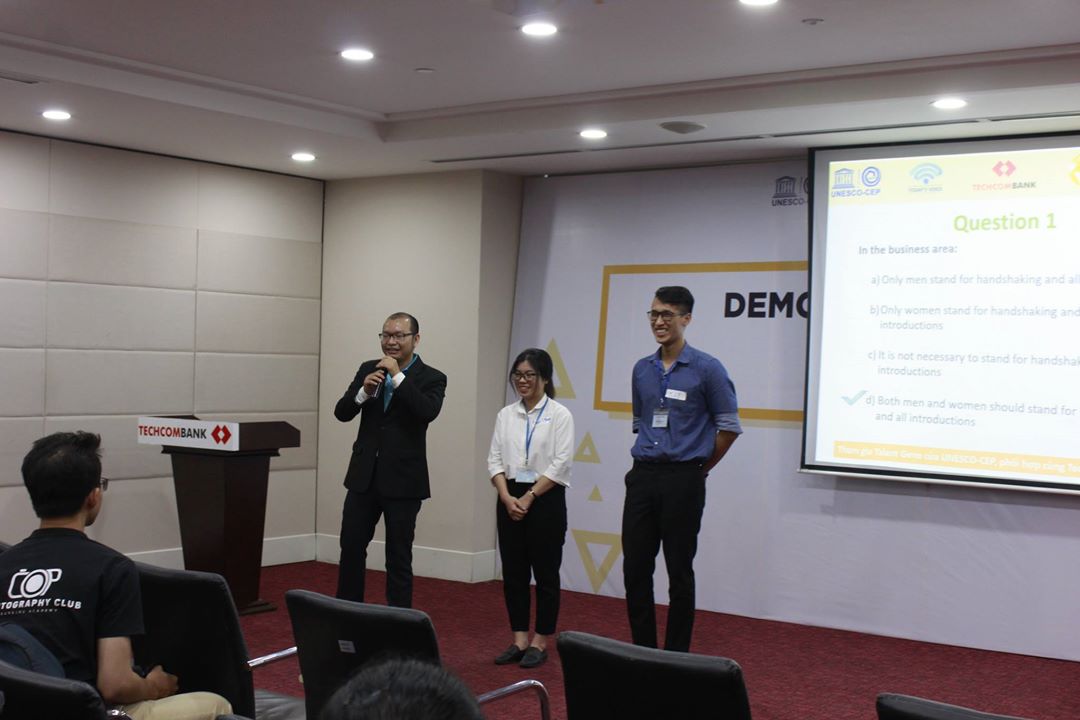 Mr. Le Dinh Hieu - Director of G.A.P Academy was having talks about skills for candidates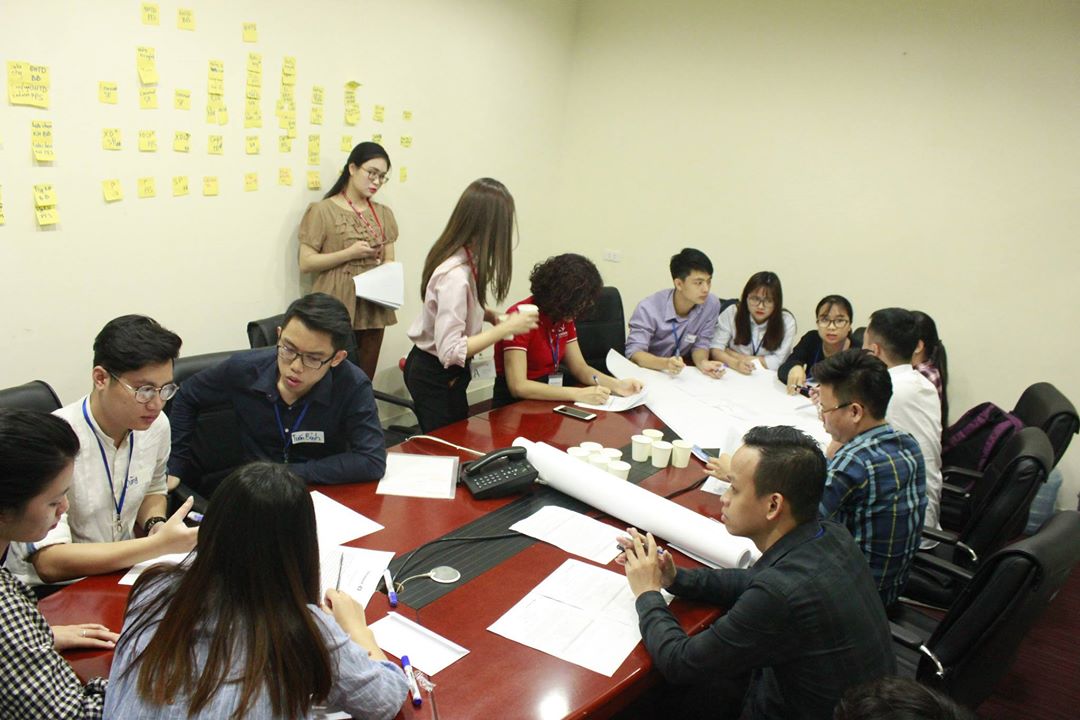 The exciting discussion of the candidates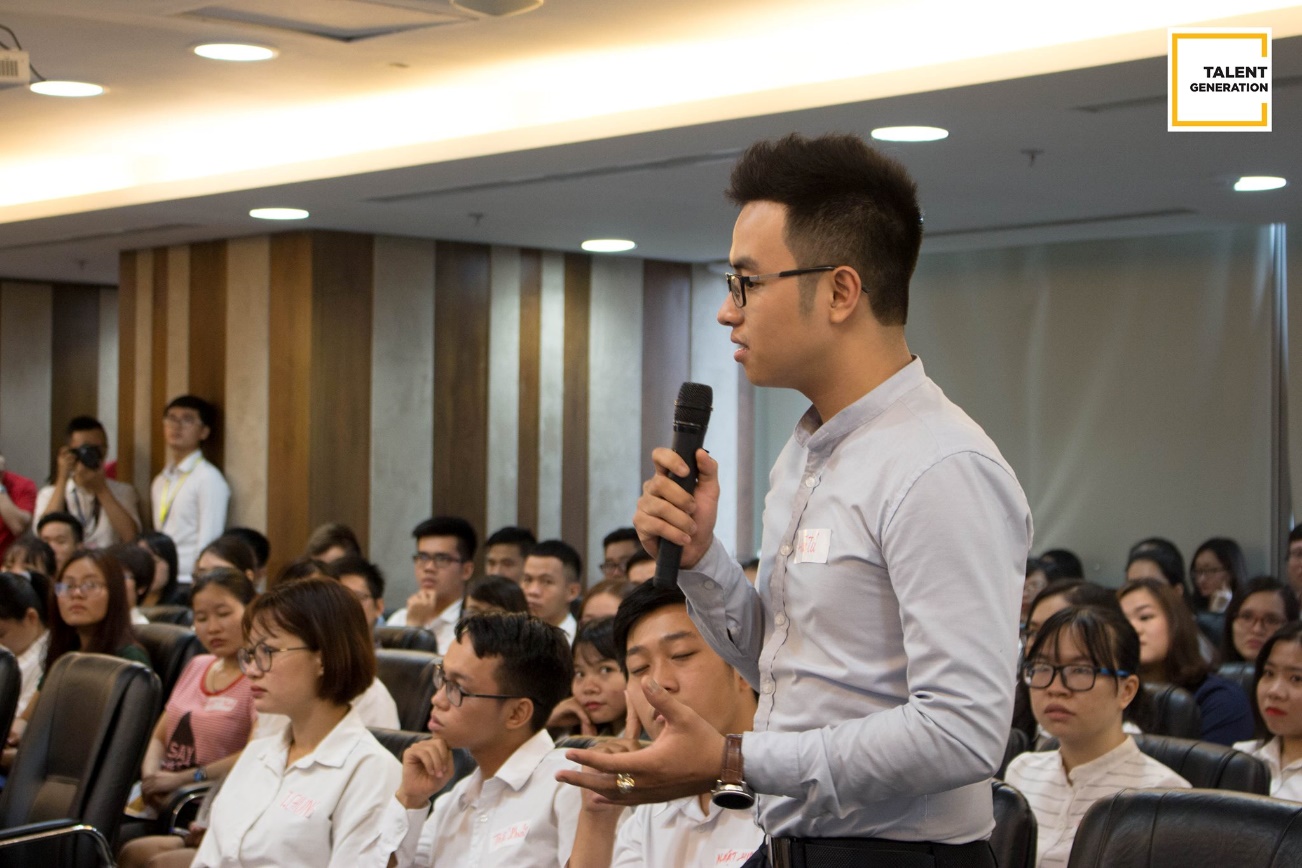 A candidate asked about the career opportunities at Techcombank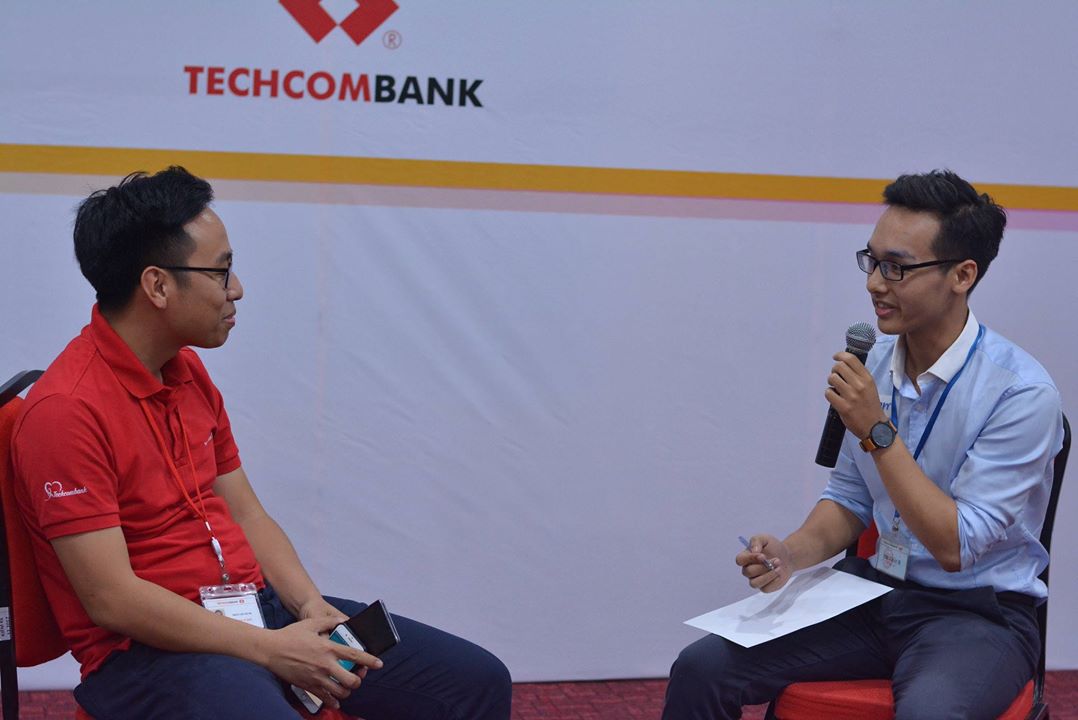 A contestant named Hai Nam was trying to convince the "fastidious customer" to use his product
The two "Champions" - Thanh Huyen (Left) and Bich Lien (Right)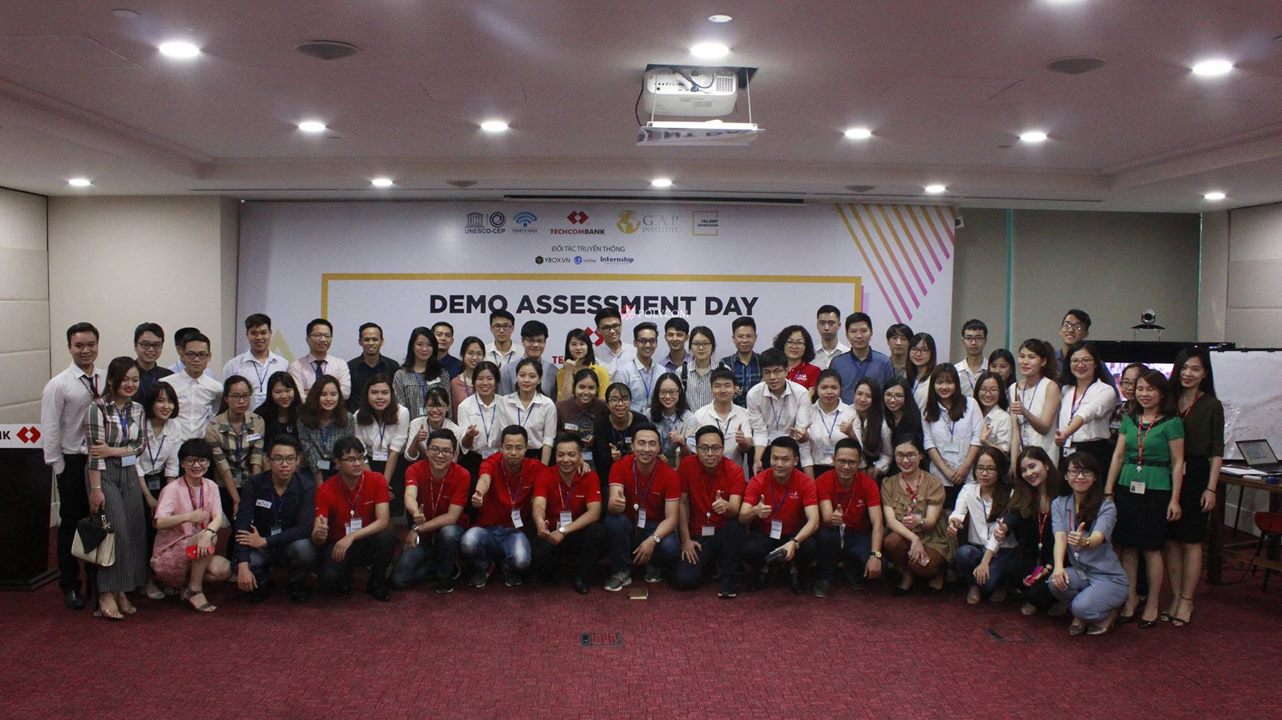 The Demo Assessment Day event was a great success
"Demo Assessment Day" is an event simulating the Talents Assessment Council - The most challenging round in the international-standard recruiting process of multinational companies. Participants will be divided into groups and discuss with each other to solve actual business situations in an enterprise, under the grading and evaluation of a council including Assessors - who have a solid professional competence background.
The 2018 Demo Assessment Day of the banking industry was the first event to be held in Vietnam, in which Techcombank, G.A.P Academy and The UNESCO Center for Culture and Education - CEP are co-organizers. The event attracted nearly 500 candidates all over the country and 100 of the most excellent youths from each region would be selected to take part in the final round which will be held at the Techcombank's Headquarter.