TECHCOMBANK WAS SELECTED AS THE MOST LOVED BANK BY EMPLOYEES IN 2019
According to the "Employer of Choice 2019 '' survey conducted by CareerBuilder in collaboration with Insight Asia, Techcombank has been voted Top 2 Most Favorite Employers in the Banking industry, moved up the ranks compared to #4 in 2017. Additionally, Techcombank has also excelled to become the Bank most loved and voted by internal staff in 2019.
​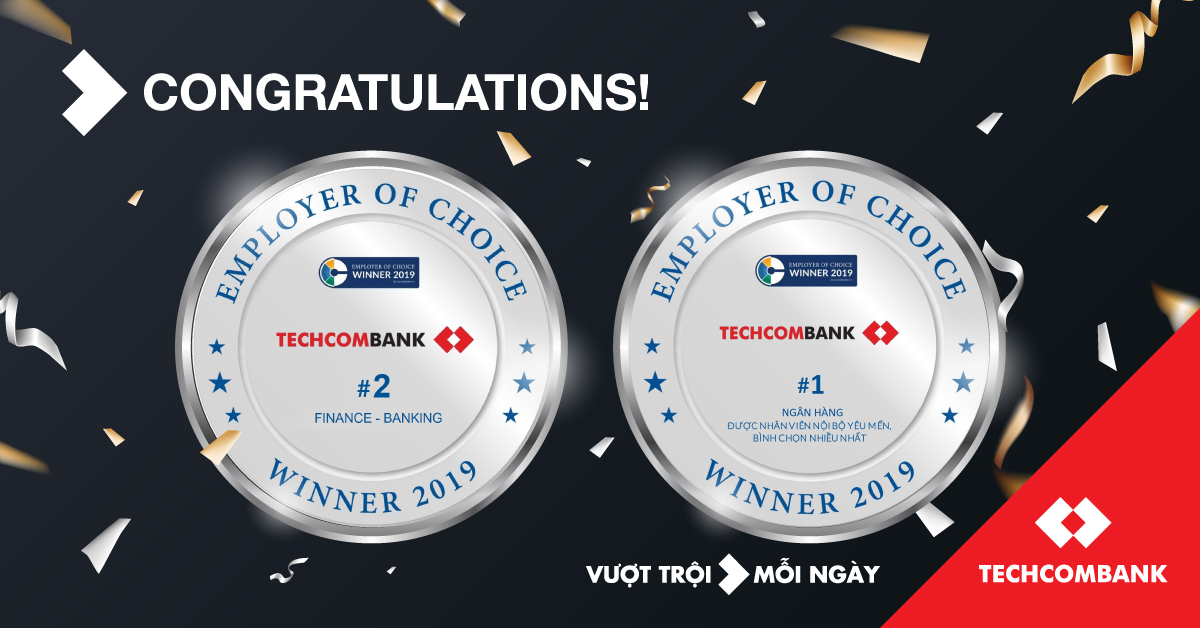 The 2019 survey attracted more than 18,588 responses, fully representing all industries with the participation of more than 100 employers in Vietnam, including a number of large corporations such as Vinamilk, Vietnam Airlines, Vinhomes, Nestlé, and so on.
The results have clearly shown the efforts and dedication in training, nurturing and developing human resources of Techcombank. The Bank not only brings outstanding benefits and experience to external customers and candidates, but also is committed to creating a dynamic working environment and unique organizational culture for employees.
Earlier in 2019, Techcombank was also honored to be the only Bank to receive the prestigious Golden Trophy of Stevie Awards for Employer of the Year in the Banking industry. This award is like an "Oscar for business", honoring individuals and organizations with achievements in business, innovation and leading working environment.