TECHCOM - UNESCO "THE JOURNEY OF RAISING VIETNAMESE INTELLIGENCE AND BOOSTING VIETNAMESE BRANDS"
On February 26, 2018, UNESCO-CEP and Techcombank signed a cooperation agreement to implement the "Today's voice 2018" project to nurture and develop the young Vietnamese talents generation.
This strategic partnership opened opportunities for Techcombank and UNESCO-CEP (The UNESCO Center for Culture and Education) playing the key role in the implementation of cultural and educational projects in Vietnam, to comprehensively collaborate in executing educational and vocational programs for Vietnamese students.
In 2018, this partnership is started off by the Talent Generation 2018 competition and inspirational career-guidance series of events in universities across the country.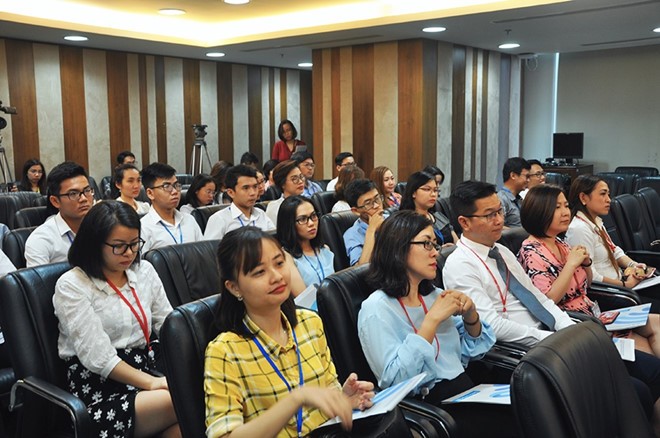 At the signing ceremony, Talent Generation 2018 was officially launched. Talent Generation 2018 has UNESCO-CEP as its organizer, G.A.P Academy as a partner along with Techcombank as a strategic partner and the main sponsor. It will be implemented with 3 main objectives:
Building the largest map ever of Vietnamese talents with the participation of more than 10,000 students.
Organizing more than 20 free events, talk shows, training courses, seminars and vocational courses for students in Ho Chi Minh City, Hanoi, Da Nang, Hai Phong, Vinh and Can Tho.
With the message of "Raising Vietnamese Intelligence and Boosting Vietnamese Brands", UNESCO-CEP wants to promote Vietnamese brands and to attract young Vietnamese talents at the same time.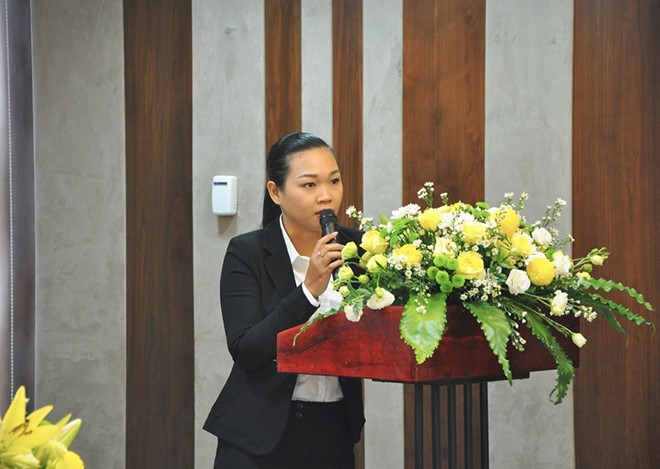 Ms. Le Nguyen Thuy Linh - UNESCO-CEP's Director said that with the orientation of focusing on education development in 2018, one of UNESCO-CEP's top priorities is to raise the capacity of the Vietnamese young generation to compete in the global environment.
"According to that criteria, UNESCO-CEP decided to carry out the Today's Voice 2018 project following the competition's model, as well as being a core competency evaluation platform called Talent Generation," Ms Linh said.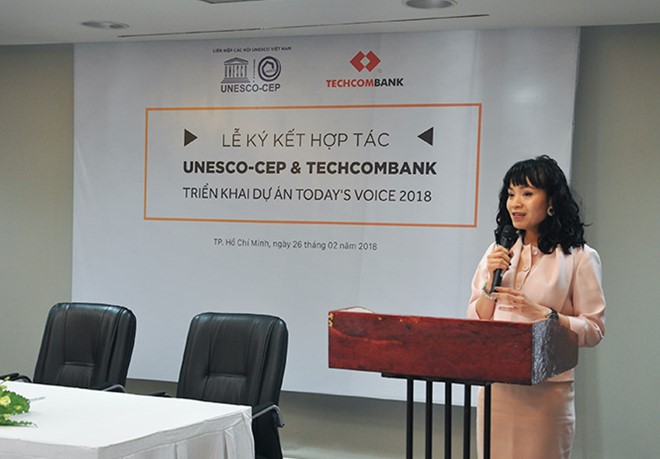 Attending the signing ceremony, Ms. Pham Vu Minh Dan - Director of Techcombank's Human Resource Management Division shared that with the orientation of "excellent employee" in the general strategy of "customer is the focus", Techcombank has always been attaching special importance to invest and develop young talents, as well as pay attention to young people with an aim for generations of Vietnamese students to study, experience and build their careers in a dynamic, professional and effective working environment with high level of opportunities.
"We are very confident that the cooperation with UNESCO-CEP and G.A.P Academy in the first project -Talent Generation 2018 will bring lots of practical benefits to Vietnamese students in the context of global integration and competition. Hence, we can raise Vietnamese intelligence and boost the Vietnamese brands to the next level together".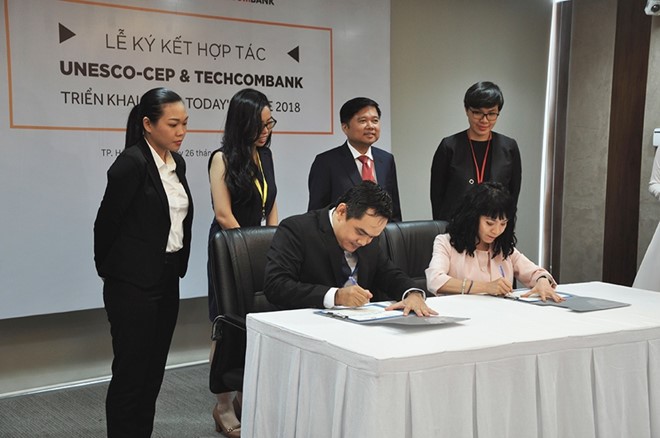 As a social enterprise in the field of training and career supports for Vietnamese students, during the past two years, G.A.P Academy have had the opportunity to work with many young people. After graduating, because of lacking occupation orientations from the beginning as well as practical experiences, many students have failed to find a suitable job.
"Joining force with UNESCO-CEP and Techcombank, G.A.P Academy hopes that the Talent generation 2018 competition will be a bridge clearing the boundary between academic and reality," said Mr Le Dinh Hieu - CEO of G.A.P Academy.
In addition to the Talent Generation 2018 competition, Techcombank and UNESCO-CEP have also committed to build practical training programs and realistic experiences for Vietnamese students, helping them get ready on their career paths.