Techcombank Overview
Established in 1993, Techcombank is one of the biggest joint stock banks in Vietnam and one of the leading banks in Asia. Techcombank provides a wide range of financial products and service for more than 5.4 million customers in Vietnam with a network of 315 branches nationwide.
Up to the time being, Techcombank has more than 10,000 employees and is one of the leading banks in terms of efficiency. It also has the capitalization ranked third in the market. It is honored with a series of high credit awards and rankings by reputable organizations.
With the brand positioning of "BE GREATER", Techcombank commits to enabling its customers, partners and members to actualize their dreams in their own ways.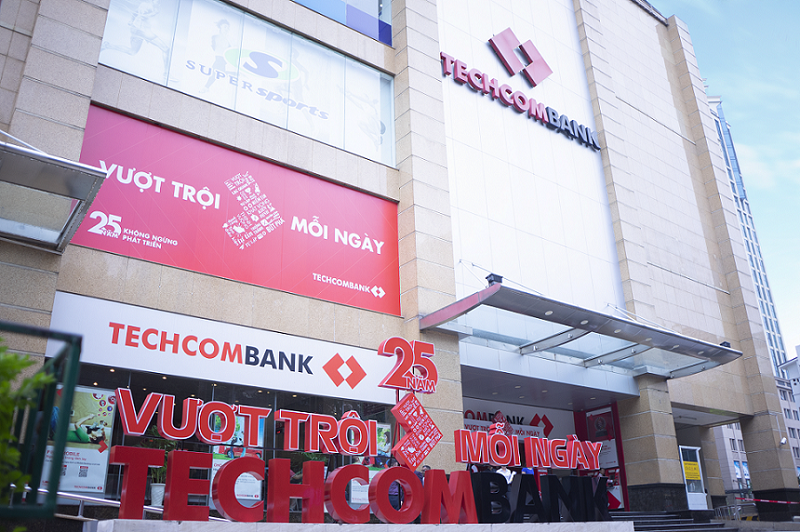 Vietnam Technological and Commercial Joint Stock Bank, more commonly known as Techcombank is growing strongly with the vision of becoming the best bank and a leading businesss in Vietnam. Not only leading in the indicators of revenue and profit, Techcombank also provides a great working environment to employees, enables them to grow and reach greater heights, turning their dreams into realities. So what makes Techcombank as "Great" as it is today?
Since the beginning of 2018, Techcombank has continuously received reputable awards from prestigious organizations around the world. Notably, we received "The Best Bank in Vietnam 2018" award from Euromoney magazine to honor banks with outstanding growth in all aspects of the award's criteria. On top of that, Techcombank was honored at the "Best Trade Finance Bank of Vietnam 2018" awarded by Global Banking & Finance Review (GBAF - United Kingdom), which acknowledges relentless efforts in improving product quality and upgrading services. Additionally, Techcombank has had its credit rating upgraded to "B1" with "stable" outlook by Moody's Investor Service ("Moody's"). At the same time, S&P Global Ratings ("S&P") upgraded the Bank's capital and earnings rating to 'moderate', which is the highest assessment among all Vietnamese banks rated by S&P. Furthermore in 2019, Techcombank has been named as the "Best payment service bank in Vietnam 2019" by The Asian Banker magazine, thanks to its use of high technology in providing payment solutions to customers.
In addition to the achievements in business performance, 2018 is also a "bumper year" of Techcombank's award in HR field. In terms of working environment, according to the result of "Top 100 Best Places to work in Vietnam 2018" survey published by Intage Vietnam and Anphabe - a Vietnamese leading company in recruitment solutions and employer branding, Techcombank broke through – 7 – step increase compared to 2017, reached the rank of 9th in Top 100 across industries. Over and above that, Techcombank continued to hold the "Top 2 Best place to work in Banking sector" for 3 consecutive years and the "Top 50 Most valued Vietnamese employer brand". Moreover, we were honored in three of the five categories at the prestigious Vietnam HR Awards 2018 – become one of the most award winning enterprises with a comprehensive and outstanding HR policy. The three winning categories including "Best HR strategy", "Leading workforce planning & resourcing" and "Leading Talent management". By the end of 2018, The Asia HRD Awards Committee was honored to bestow upon Techcombank the "Contribution to Society Award 2018" for positively impacting and fostering the development of society in the people development field. With a desire to enable Vietnamese people to realize their dreams in their own ways and enable employees to grow and reach greater heights, Techcombank has been well-known for its continuous investment in nurturing and empowering employees and lifting labor standards of the workforce by new initiatives in learning and development and capability building. In order to achieve the goal of building an exclusive community for Vietnamese young talents in 2018, Techcombank has developed a breakthrough strategic partnership with UNESCO – CEP, the UNESCO Center for Culture and Education to implement "Today's Voice" project. As a part of the project, "The Unitour" was an inspirational journey for students at 15 universities across the country, which gave them the chance to improve their knowledge, skills and connect them to promising career opportunities at a big and rising local company – Techcombank.
"People are the most important factor that makes Techcombank as "Great" as it is today after 25 years", said Mr. Nguyen Le Quoc Anh – CEO of Techcombank. At Techcombank, with the chosen brand positioning "Be Greater", we are committed to providing an ideal working environment, enabling our employees to grow and reach greater heights, support them turning their dreams into realities.